Who the heck are Cassie and Koreena? We're so glad you asked!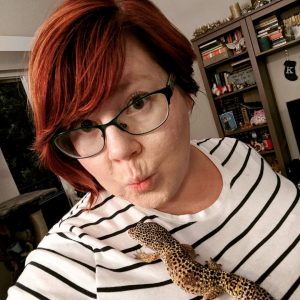 Cassie 
Before she got the idea to strong-arm Koreena into doing an animal podcast with her, Cassie spent most of her time teaching people how to manipulate others into doing their bidding via the written word…ehem, that is, teaching professional writing classes. Cassie has always loved animals – a passion her parents foolheartedly enabled by bringing home a menagerie of animals for her to obsess over – pygmy goats, cats, dogs, rabbits, fish, guinea pigs, and even the occaisional and slightly unwilling salamander and turtle have been denizens of her childhood home (generally just a few at a time, luckily for her parents' sanity). Cassie wasn't able to have any animals at all while in college and grad school, so she's making up for lost time by volunteering with the local animal shelter and SPCA (where she first met Koreena!).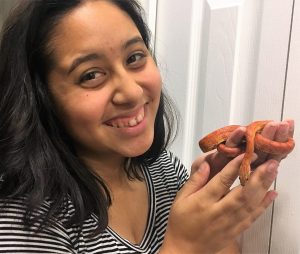 Koreena
An incredibly talented performer, Koreena has been a lifelong animal afficianado. She spent her childhood bringing home strays to her long-suffering mom, and as an adult she tries to find ways to join her two greatest passions – performing and animal welfare – together. Preferably in a way that helps to pay the bills and keep her animals in the lifestyle to which they are accustomed. By day, she works as the Volunteer Coordinator for a city shelter, and by night you can find her snuggling her animals, singing on YouTube, and recording super interesting animal podcast episodes!
Our Mission
With backgrounds in academic research and animal welfare, Cassie and Koreena combine nuanced and conservation-based perspectives with a light-hearted tone. Our mission is to inform, educate, and entertain our audience, to raise awareness about animals across the globe, to support pets and animal owners or new adopters, and to provide humane education.